WeAreDevelopers Executive Circle: Recruiting Developers
Developers are at the core of every digital transformation, they are building the future. As employers, we need to provide them with an environment that empowers and motivates them. We need to provide them with a culture, with services and an atmosphere that will not only attract them to our companies but will make them want to stay with us.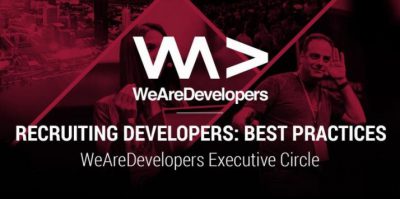 How can you create a culture that attracts and retains the brightest developers for your organization?

What are the best practices and methods that other companies have experienced in establishing a thriving developer culture?
These are the questions we will seek to answer at the WeAreDevelopers Executive Circle on 6th October 2017 in Vienna.
More information on program, speakers, registration and costs!
Special offer: Use the discount code "WELOVEDEVELOPERS" and get 50% off!
More Informationen: